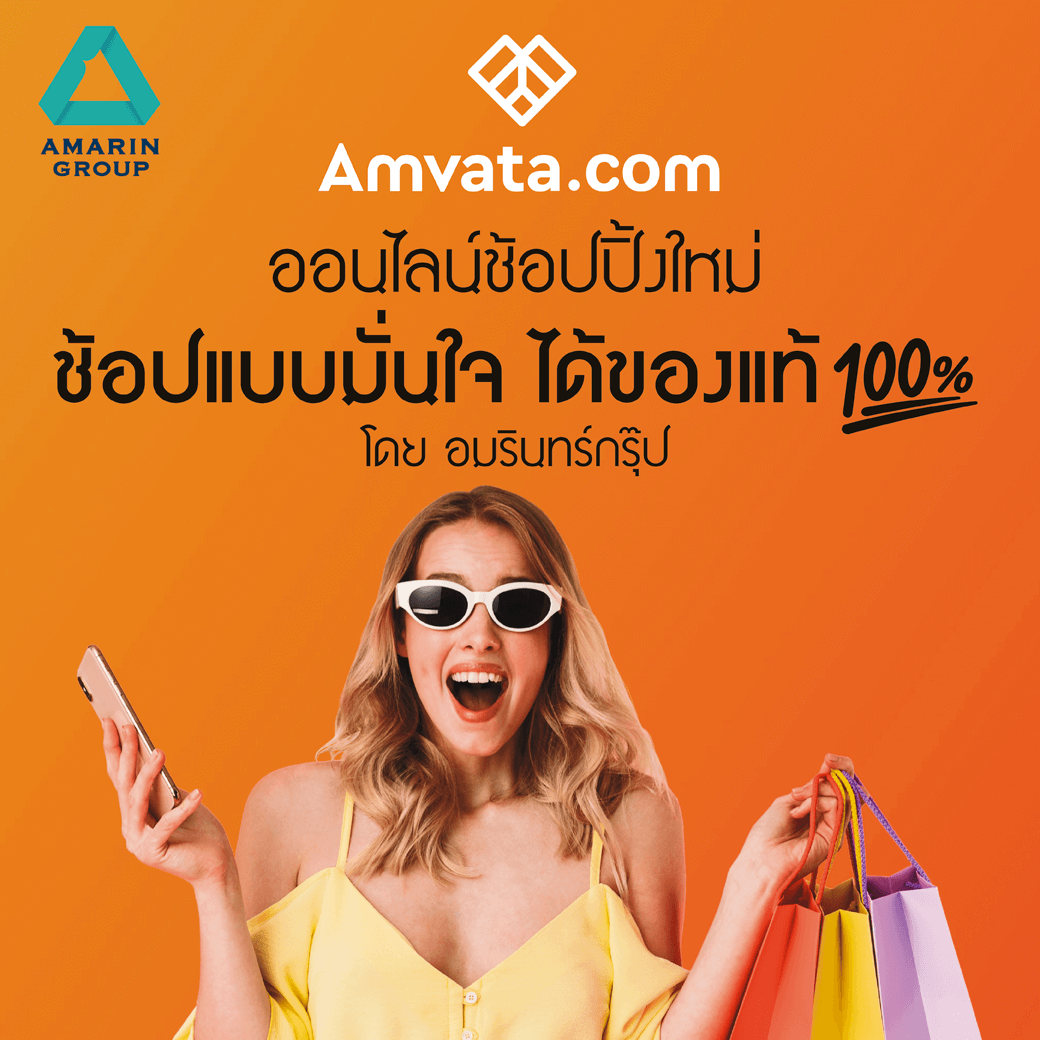 Amvata.com
Amvata.com is new online trading channel that's most reliable with various products for every lifestyle. Product owner or main dealer of all products are selected and verified before logging into the system for customers' safety. It is also the first media commerce in Thailand and the first in the world that supports sellers with the opportunity to access the medias of the Amarin Group which has enormous visibility across all channels.
All products from Amarin Group organized fairs and events such as Bannlaesuan Fair, Amarin Baby & Kids Fair, Kin Dee U Dee by Cheewajit and other fairs throughout the country will be gathered here for you to shop 24 hours. You can also shop products that appear in online media of Amarin Group's magazine conveniently at very special price as well.
Find your favorite product at www.amvata.com. Shop with confidence, get 100% authentic goods.