Urgent Printing Service
Digital Printing Service (D-Print)
Begin fulfilling your dream with small amounts of prints.
Special service that responds the need of small amount high-quality of printing for self-publishing with less cost and expenses and shorten production time in both pre-print and post-print, also still maintaining Amarin's standards of one-stop service model.
Print as much or as less as you need without warehouse stock.
Create prints with digital offset printing system on a variety of material with international standard digital printers which gives printing quality equally to offset printing system.
You can create the work with no need to invest in making new plates by just sending the files. We support the files, urgent unlimited minimum printing and reducing the cost of warehouse.
Why choose Amarin's D-print?
Apart from the quality of work, Amarin provide services more than just print-to-order. Amarin team will be the consultants for both production techniques and cost management with our professionality and honesty.
Speed, Production only within 1-5 days
Service, After-sale service for our special customers
Standard, Good quality and colorful printing with international standard printer
Smile, Be your consultant like your companion
No Stock, less print less pay and no need of storage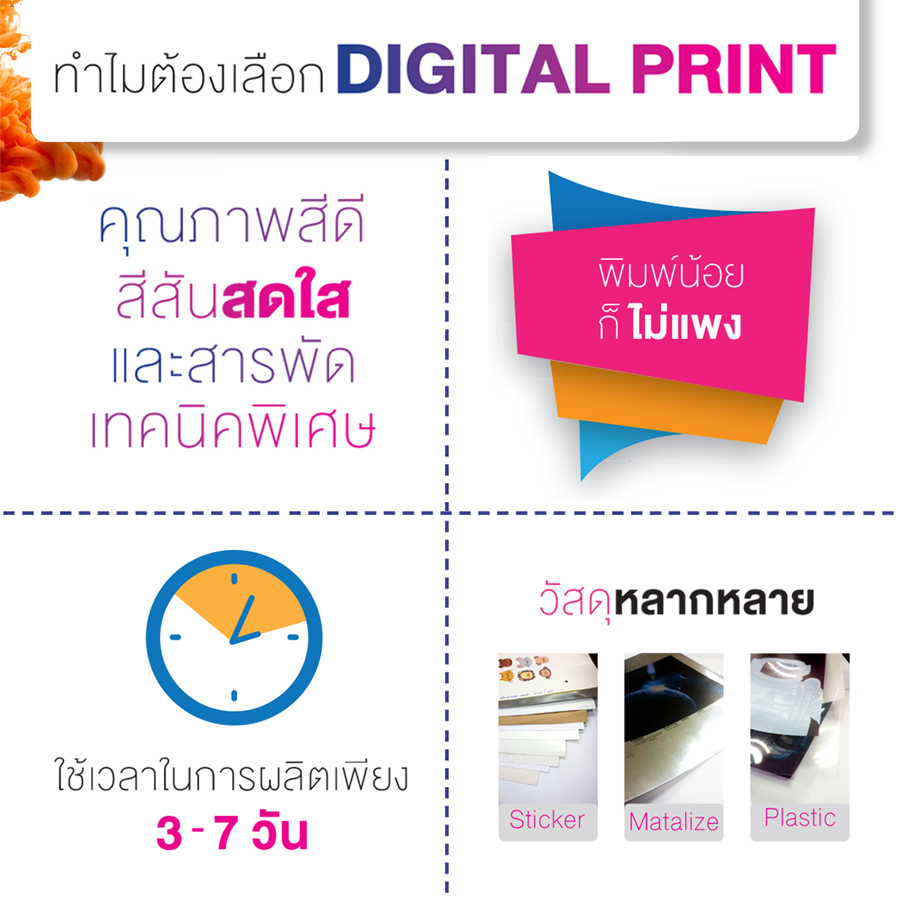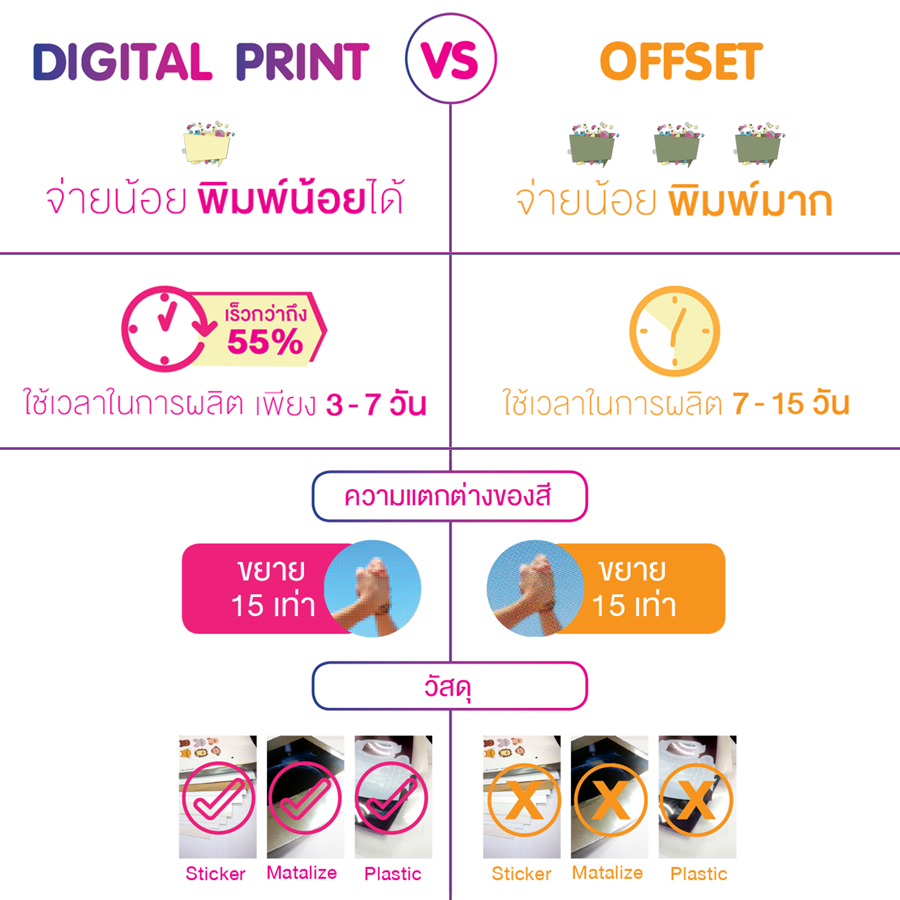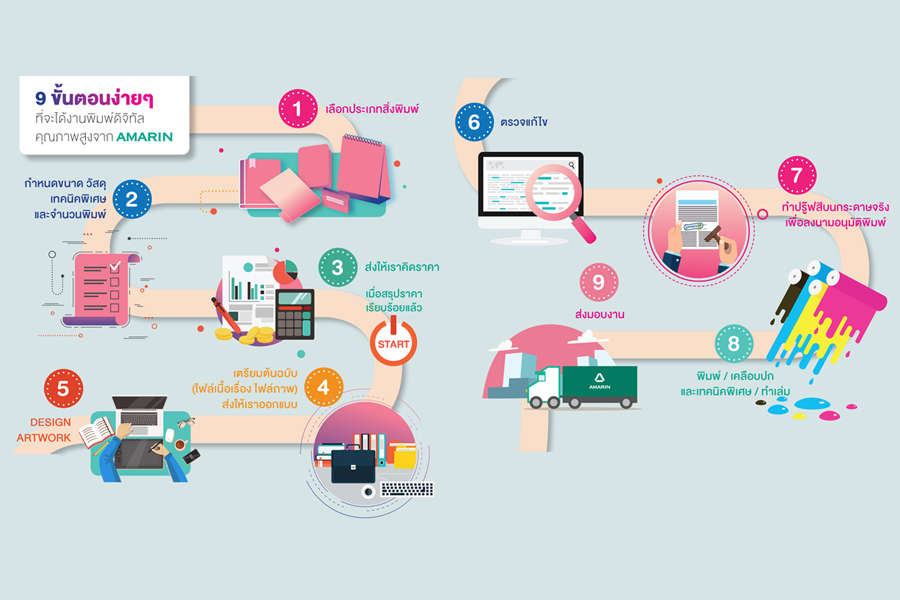 Various Special Techniques to Increase Printing Value and Special Color Printing
Special Ink (Green, Orange, Violet, White and Fluorescent Pink)
And more brighter colors or themes like purple, orange, green, white or fluorescent pink.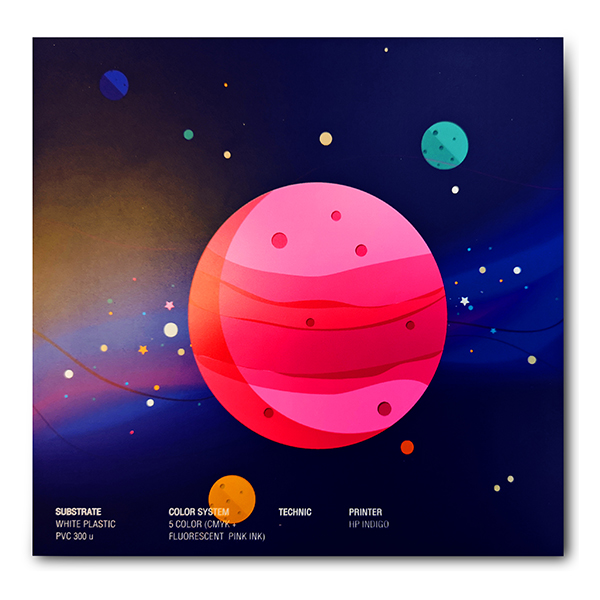 Increase durability with printing coating techniques
Protect the work by coating plastic on printed piece with matt coating, glossy coating and soft coating which will increase the color on the print, on the cover or printed pad create remarkable work and great sense of surface that can be wiped clean.
Add dimension to printed piece
Add more texture to the print with techniques creating various form of prints such as adding rubber-like softness, sandiness surface, braille embossing, spot UV, luxury foil, die cut and perforated
9 Layers embossing for more visibility
Foil Stamping
Embossing & Debossing
Digital Die-cut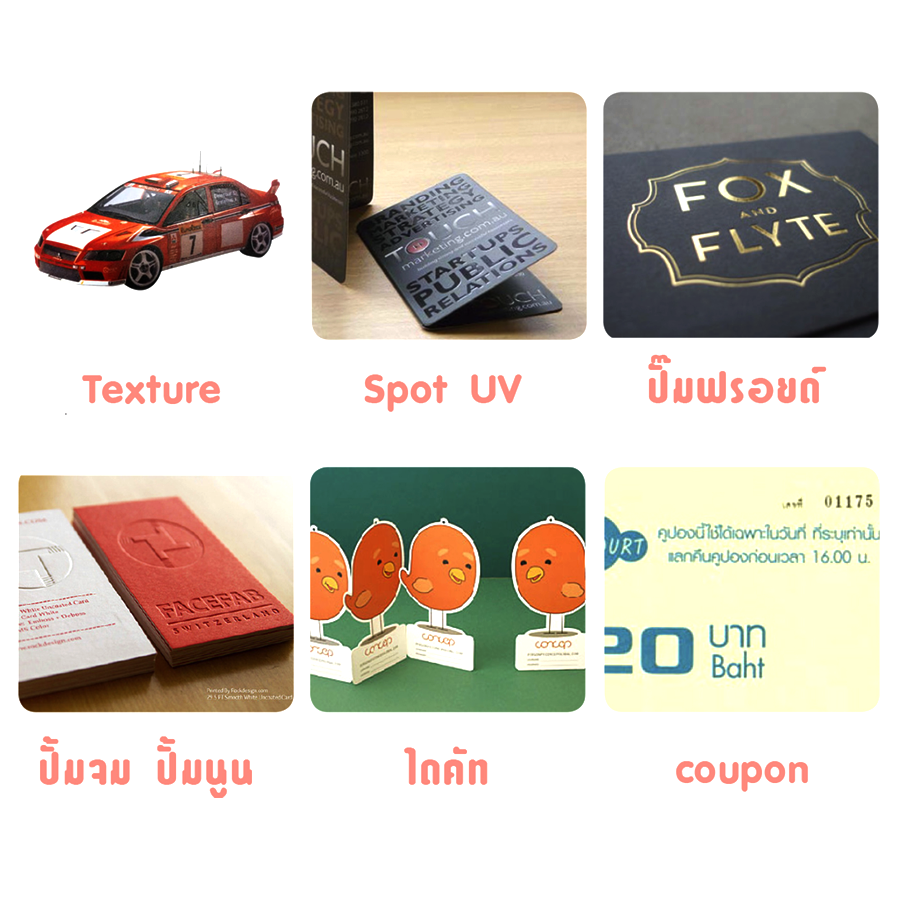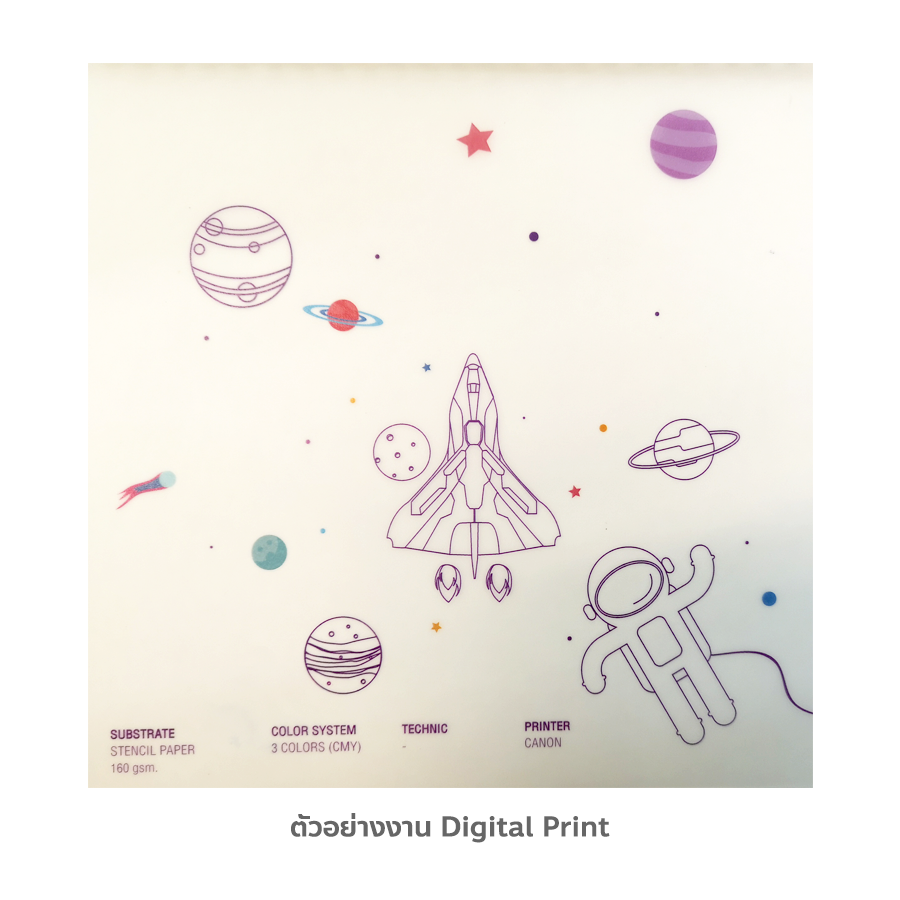 Mosaic
Specialize a special piece of print for your loved one with only an original image on 20x20 cm size creating a unique piece of printing up to 500 unique designs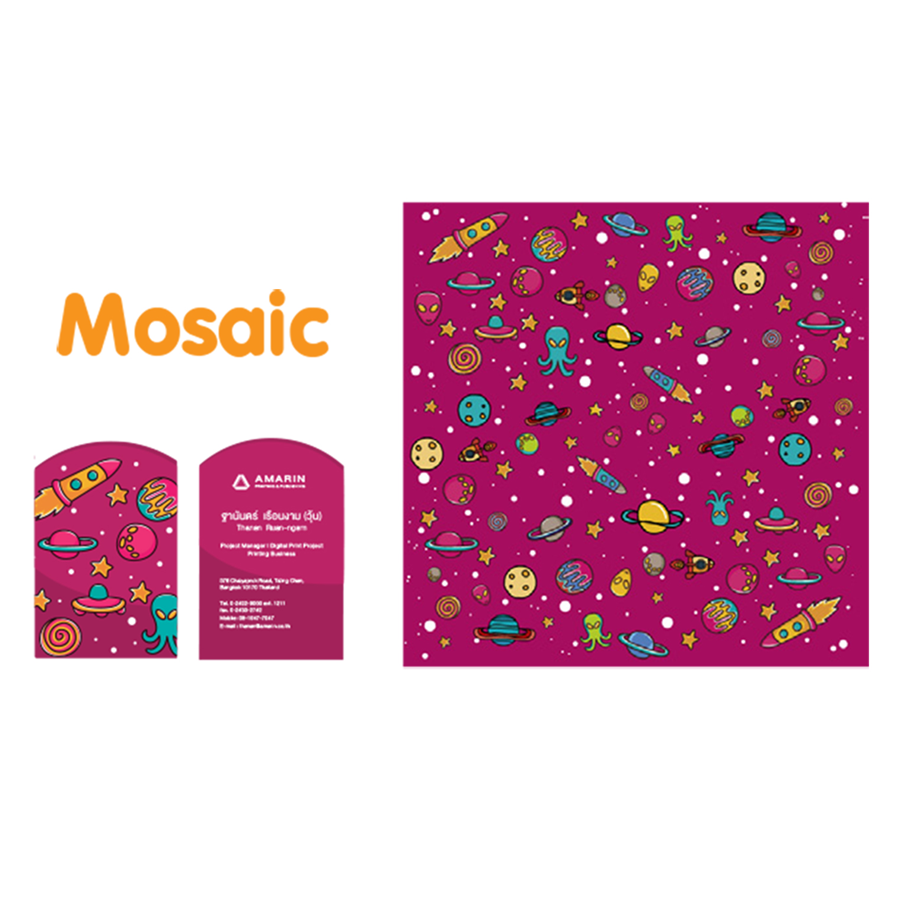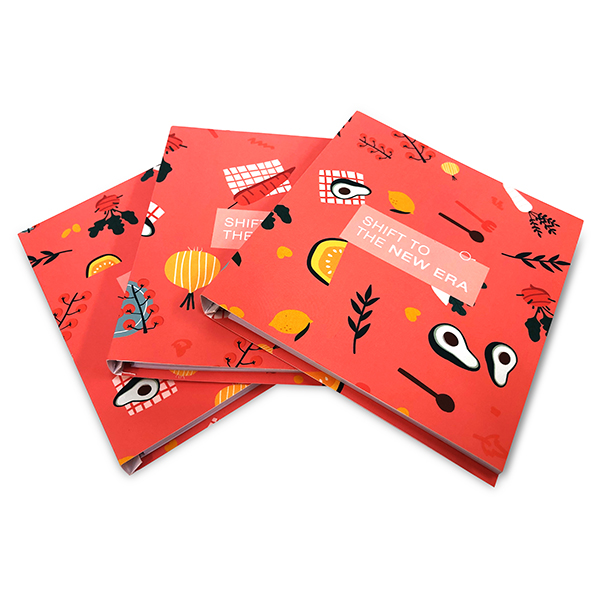 Variable Data and Run Number
Unique work or value gift cards that require high privacy and security (Security Printing)
One Shot or Sandwich Technique
Special technique for special materials such as plastic, sticker, metalized film coated paper
Raised Print Special Effect
Create prints using clear ink for Spot UV similar texture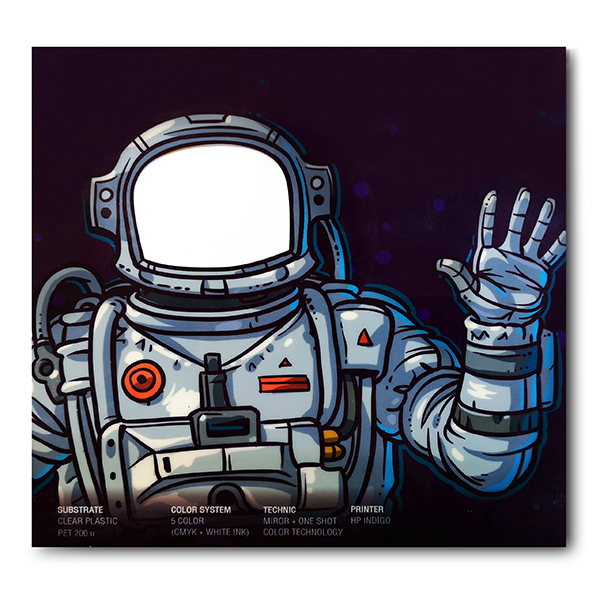 Invisible Red
Special techniques to prevent forgery which will be shown after projecting blacklight